x
Thank you for submitting an inquiry. We will get back to you as soon as we can.
La Cala Golf Hotel & SPA
A golfing mecca at the Costa del Sol
PROMOTIONS & SPECIAL OFFERS:
Free Golf + Unlimited Golf / Shared Buggy included / PRO Specials / Spa Special / Dinner Special / 1 Free in 8 Golfer Group  Special (in Bed & Breakfast basis; min. 3 nights stay (see details below in the Packages & Specials section)
The promise of a thrilling round of golf in magnificent natural surroundings, a lazy lunch with friends on the Clubhouse terrace, a cooling dip after a luxurious aromatherapy massage - at La Cala Resort we'll help you to create your own experience, with every little luxury included to make your stay special. The idyllic rural retreat is worlds away from the hustle and bustle of the busy coast, yet just 10 minutes from the sweeping Mediterranean beaches of the Costa del Sol and only 30 minutes from Malaga Airport. The promise of sun-drenched days on the fairways and laidback al fresco evenings, relaxing under the stars is hard to resist. Nestled between the arresting beauty of the Sierra de Mijas Natural Park and the shimmering Mediterranean Sea, La Cala is a genuine haven of tranquility. Unwind in the sanctuary of this breathtaking mountain top location.
But there's so much more to discover at La Cala … one of
Spain's leading Hydrotherapy Health Spa
, a golf academy, extensive sports facilities, three superb restaurants and multiple bars complete the La Cala experience.… find out for yourself. La Cala Resort boasts
three 18-hole championship courses designed by Cabell Robinson
(America, Asia and Europa) and a six hole par 3 course for its Golf Academy. After your game, you can celebrate a successful round in the inviting
Clubhouse Restaurant
, relax on one of the two patios or choose the
Recreational Room Podio
to watch your favorite sport, read or simply enjoy the company of friends.
How to get La Cala Resort from Malaga Airport
Take the Mediterranean Highway A-7 towards Marbella and follow the signs for Algeciras-Marbella until you reach Fuengirola.Make sure you do not take the AP–7 (toll road). Continue towards Marbella until the La Cala de Mijas exit.
At the roundabout go right towards the mountains and continue along a straight road. Take the first exit at the next roundabout. At the following roundabout you will see signs for Hotel La Cala/La Cala Resort; take the second exit and continue for 5 km to La Cala Resort.
Pets
Pets are not allowed at La Cala.
Rooms
Classic Rooms
Room size: between 17 m2 and 22 m2
Balcony or terrace
Air conditioning
Bedroom with twin beds or double bed
Free Wi-Fi
32" LCD TV
Minibar & Safe
Tea and coffee making facilities
Each Classic room is designed to ensure a peaceful night's sleep, the deep pillows, fresh linen and soft Nordic duvets practically encourage you to stretch out, slow down and savour the easy-going Mediterranean lifestyle. This room communicates from the inside with the adjacent superior rooms.
Superior Room
Room size: between 27 m2 and 34m2
Large terrace or balcony/terrace
Lounge area with sofa-bed
Air conditioning
Free Wi-Fi
32" LCD TV
Minibar & Safe
Tea and coffee making facilities
Superior rooms are light, generously proportioned and furnished with restrained grace, to be both spacious and supremely comfortable. Offering spectacular views out on to the enchanting peaceful Andalusian countryside you slip easily into a deep & restful sleep. Room communicates from the inside with the adjacent classic rooms.
Junior Suite
Room size: 40 m2
Terrace
Salon with sofa bed and open kitchen area with microwave, fridge and dishwasher
Air conditioning
Free Wi-Fi
Bedroom with double bed
43" Led TV
Minibar & Safe
Tea and coffee making facilities
For those wishing to add a little more space to their stay the hotel has five junior suites. Generous in size, each is tastefully decorated in an Andalusian style and are set against either the magnificent back drop of the Sierra de Ojen Mountains or La Cala's Campo Asia. Each suite has two separate areas: salon and bedroom, and are designed to ensure a comfortable extended stay. Adjoining the salon, the Junior Suites have an open plan kitchen area.
Golf
Three superb championship courses, each presenting its own unique challenges, slot seamlessly into a natural undulating backdrop of stunningly beautiful trees and flowers, rich with birds and wildlife.
The America Course
6009 meters, par 72 with five Par 5s. Formerly the North Course, Campo America is enhanced by spectacular views to the Sierra de Ojén and Mediterranean Sea. It's wide, linked fairways and relatively few bunkers make this a slightly easier driving course, though the hilly topography requires a lot of carry across steep brush-covered side slopes. There are water hazards on the 9th and 16th hole.
The Asia Course
 5925 meters, Par 72. Formerly the South Course, the spectacular Campo Asia has plenty of challenging holes, guaranteeing a testing round of golf which puts a premium on the approach shot.
The oldest of our three courses and the one most respected by the professionals, it is narrow and short, with four Par 5 holes demanding skill and strategy.
Look out for the 10th with its classic design, and the 5th where the aim of your drive is especially critical. The 18th requires full concentration. Remember not to over-club off the tee or this lengthy par 5 could spoil your scorecard.
The Europa Course
6014 meters, Par 71. A dramatic course but easier for the average golfer, with generous fairways, flatter terrain and slightly larger greens than Campo America and Asia. Its layout is known for one main bridge and four smaller bridges across the River Ojén, which features in eight holes, cutting across three fairways. There are four tunnels for golf carts.
Water hazards guard the 3rd and 14th greens. The 14th is at the maximum limit of what is allowed for a par 3 at 233 metres. The 11thhole, a Par 5, is the longest hole at 524 meters.
Special Buggy included Offer:
Shared Buggy will be included every day at any time for all the golfers, including odd players!
Odd players will be paired with other single players. Should client prefer not to share buggy, he will need to pay the rack rate of 35 Euros per round at Golf Shop, subject to availability of buggies on the day.
La Cala Golf Club Facilities:
Executive Course: 6 holes Par 3, at the David Leadbetter Golf AcademyDriving range: Natural grass, large driving range: at the golf academy, surrounded by the Par 3 Course, facilities for chipping and pitching.
Divided in two areas: Driving Range & Elite Range: Width: 180 metres / Length: 320 metres
Putting Green: Located in front of the golf shop (1000sq metres)
Short game Area: Located close to the Putting Green (1900sq metres)
Chipping and bunker practice zone
Other facilities: Golf shop, shower, locker and changing facilities, sauna, trolley & buggy hire, club & shoe rental.
Golf Club Fitting & Repair Centre
Spa
La Cala Spa (inside the hotel) provides guests with extensive and innovative Spa facilities.
From Andalusia's natural balcony, overlooking the Mediterranean Sea, La Cala Spa Mijas, captures the magic and spirit of Al-Andalus.
At the La Cala Spa with its 1,300m2 space the range of treatments includes a variety of Andalusian oils and products. The SPA's highly skilled and caring team of professionals will help you feel relaxed, pampered and refreshed.
Hydrotherapy Circuit - Thermal Baths & SPA
The many delights of Andalusia are rooted in the cultures and civilizations that have inhabited its lands. As one of the most complete hydrothermal treatment centers in southern Spain, La Cala Spa is an ode to these combined cultures.
Tepidarium, Herbal Steam Bath, Hamman, Dry Sauna and Igloo
Kneipp Foot Baths and Aromatic Sensation Showers
Indoor and outdoor Hydromassage Hot Tubs and a climate-controlled Indoor Swimming Pool
Relaxation Lounge and Sunny Terraces with expansive views
These state-of-the-art installations guarantee you an unforgettable spa experience.
Hairdresser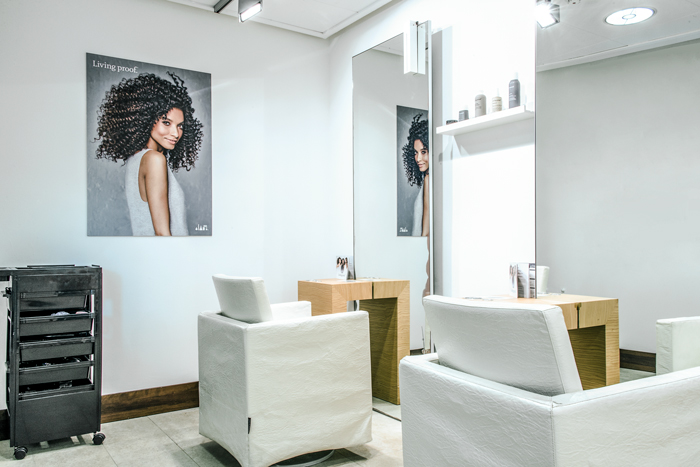 List of Services:
Cutting: Cut & Blow Dry /Beard Trim
Colouring: Full Head Colour  /Regrowth Tint /Semi-Permanent /Toning
Highlights: Full Head: from €70 /Half Head: from €50 /T-Section: €38 (2020 prices)
Perm
Open from 10:00 am to 6:00 pm. Should you wish to make an appointment, please call us at: +34 952 669 010 or by email: spa@lacala.com
La Cala GYM

Wellness Activities
The pleasures of such a naturally beautiful place as La Cala Resort offer much to the outdoors.
The following activities many of which feature regularly in our weekly programme of events are available by appointment and take full advantage of the abundance of pursuits that we have to offer.
Pilates
A body‐conditioning technique designed to stretch, strengthen and balance the body. There are three different types of Pilates we are offering: postural alignment, with swizz ball and resistance bands.
Yoga
This flowing series heals and detoxifies the body and mind at their deepest levels creating transformation and dissolving blockages within. Some of the benefits a a yoga session would be to nourish and rejuvenate your body, build strength and flexibility, move stagnant energy, rebalance and stabilize emotions, focus and clear the mind.
Yogalates
Combine the best of Yoga and Pilates, with Yogalates. This low-impact workout develops your core strength and stabilization through pilates poses, and improve your flexibility, muscular strength, posture and alignment through yoga poses, breathing and relaxation.
Body Toning
Working overall strengthening and toning the body, allowing the body fat loss through different types of exercises.
Zumba
Zumba is a dance‐based fitness class that uses a fusion of Latin and International rhythms with easy‐to‐follow moves. It includes both cardio and resistance training components designed to tone and sculpt the entire body.
Aqua toning
The Aqua Toning class blends all the traditional aqua fitness disciplines into a safe, challenging, water‐based workout including cardio‐conditioning, body toning and most of all uplifting session.
Cardio Kickboxing
Cardio kickboxing is a group fitness class that combines martial arts techniques with fast-paced cardio. This high-energy workout challenges the beginner and elite athlete alike. Build stamina, improve coordination and flexibility, and burn calories as you build lean muscle with this fun and challenging workout.
Stretching
Physical exercises working out a specific muscle or tendon to flex or stretch them in order to improve the muscle's felt elasticity and achieve comfortable muscle tone.
Therapeutic swimming
A set of exercises using the physical properties of water and a wide range of resourcer in order to improve the condition and capacity of each individual.
Aquagym
Aquatics sport athletic activities performed in or on the water by music, improving the general physical conditions and allowing better recovery from injuries, so it is suitable for people in rehabilitation processes. Really refreshing experience!
G.A.P (gluteus, abdomen & legs)
A set of exercises to strengthen and tone all three areas of the body, which are often the brunt of our body by a sedentary lifestyle and decreased body fat.
Circuit training
Circuit training is a form of body conditioning or resistance training using higher intensity aerobics. It targets strength building and muscular endurance. An exercise "circuit" is one completion of all prescribed exercises in the program. When one circuit is complete, one begins the first exercise again for the next circuit.
Indoor cycling
Indoor cycling, as an organized activity, is a form of exercise with classes focusing on endurance, strength, intervals, high intensity and recovery, and involves using a special stationary exercise bicycle with a weighted flywheel in a classroom setting. Muscular endurance, lower stress levels, enhance the body's immune response or lower the risk of coronary artery disease would be some of the benefits with regard to Indoor Cycling.
The range of classes available might vary. To receive a copy of our What's On Activities update, simply send an email to spa@lacala.com.
For more information and prices, please contact La Cala Spa: Tel. +34 952 669 010 Email: spa@lacala.com
Restaurants
La Terraza restaurant
As its name implies, at La Terraza restaurant you can dine on the terrace with its poolside and patio views, or in the elegant dining room. The ambiance is smart yet informally casual, sophisticated yet friendly. The chef will tempt you with a range of haute cuisine dishes from the classically Spanish to the emphatically international.
The extra virgin olive oil not only acts as the axis but also as the common thread for cuisine choices that are full of flavours and culinary discoveries. The dishes benefit from the most avant-garde techniques when it comes to keeping the healthy properties of EVOO intact. Services:
Al fresco Summer Terrace in Patio Naranjo
Food & Wine tasting
Flamenco Show every Saturday
 La Bodega Tapas & Grill Restaurant
Open from 7:00 pm. to 12:00 pm. (September to May)
La Bodega is a little corner with an Andalusian feel specialising in tapas and little sandwiches. The idea is to share and enjoy good company. A gastronomic journey where his influences are clearly visible—especially influences from China, Japan, India, Europe and the United States.
The concept is fun Andalusian street food, and, to some extent, it is the accomplice to any adventurous diner who wants to try new things. La Bodega is also an itinerant concept whose location changes with the seasons. In autumn and winter La Bodega itself is the protagonist, while in summer, the restaurant moves to another just-as-perfect location, the Patio Jazmín. Services & Experiences
Flamenco Show every Saturday
Al fresco Summer Terrace
Food & Wine tasting
Panoramic Bar & Restaurant
Panoramic has the best of both worlds – a stunning patio area with magnificent palms and fragrant orange trees, as well as a cosy interior space.
If there is a space that should act as a first contact for immersing oneself into the new kitchen of La Cala Resort, it is the Panoramic Bar and Restaurant. Located in the main hall, it is the best place for taking on the modern and evolving cuisine. Its menu is aimed toward foreign customers who want to immerse themselves in a rich international variety through small plates. As part of its offering, we find breads, salads and appetisers that are representative of the world. And all of this can be had without leaving the Costa del Sol. Make no mistake, Panoramic is much more than it seems. It has a rich variety of light dishes that are just as simple as they are elaborate.
POOL BAR
This oasis of poolside relaxation presents an interesting range of cocktails, beers from all over the world and irresistible food such as our paellas. Do not stress because the service is quick and personalised. Best of all is that there is a rich variety of snacks right at your fingertips without having to leave the pool. Pool Bar Limonada is the perfect little corner—calm, fresh and ready to grant your every wish. It is the perfect option for enjoying La Cala Resort to the max.
The swimming pool and the Pool Bar will be open from April till October, subject to weather conditions.
The Clubhouse Restaurant & Terrace
With its magnificent views of Campo Asia, the Clubhouse Restaurant is a buzzing hive of activity
The Clubhouse is located in a strategic area of the resort and offers beautiful panoramic views of the Asia golf course. The food revolves around its main client: the golfer. With the golfer in mind, the restaurant offers a new concept of casual food that is distinctly Mediterranean.
The Clubhouse brings together health, food and sport. This fast food completely transforms the resort's usual offerings into a shortcut for excellence. If that is not enough, you can also enjoy a calm and idyllic environment surrounded by nature.
Facilities
Air-conditioned
Business Center - Internet Corner
Elevator
Fax/photocopy service
Fitness center
Free Wifi
Golf course
Hot tub
Indoor Swimming pool
Kid Friendly
Laundry service
Outdoor Swimming pool
Reception desk 24/7
Restaurant
Room Service
Safety deposit box
Sauna
Shuttle
Smoke-free
Solarium
Spa
Sunbeds
Tourist and leisure information
Parking
Free outdoor parking
Packages & Specials
2020 XVI edition of La Cala Golf World Open 23rd till the 28th November 2020
2020 La Cala Special Offers:
Low Season: 01.12.20-21.02.21 & 01.06.21-10.09.21
Mid Season: 01.11.20-30.11.20  &  22.02.21–28.02.21  &  05.04.21-31.05.21 11.09.21-30.09.21  &  25.10.21-31.10.21
High Season: 01.03.21-04.04.21  &  01.10.21-24.10.21
Free Golf Offer: 
Low Season: 3 - 5 Nights stay: 2 Green fees / 6 Nights: 3 Green fees / 7 - 9 Nights: 4 Green fees
Mid & High Season: 3 - 5 Nights stay: 2 Green fees for stays Sunday to Monday & 1 Green fees for stays Tuesday to Saturday
=> 6 Nights: 2 Green fees / 7 - 9 Nights: 3 Green fees
Early Booking Offer:
15% Discount on room prices for bookings confirmed 90 days prior to arrival
10% Discount on room prices for bookings confirmed 60 days prior to arrival
This offer will be valid only for new bookings confirmed before the 31st October 2020. Not applicable to half-board, extra green fees or spa treatments.
Group Offer 1 FREE in 8:
1 Free person in 8 in Bed & Breakfast basis and golf, based in double occupancy. Minimum stay 3 nights. Other supplements like half board or spa treatments will be charged as normal.
Spa Offer & Non-Golfers:
Daily entrance to the Hydrotherapy Circuit (90 minutes/person/night) in the Spa is included; Guests must be 16 years old and over. Booking in advance for the Hydrotherapy Circuit is recommended. Children between 12 and 15 years old can only use the pool from 11am to 3pm and must be accompanied by an adult (only one child per adult).
Specials for Non-Golfer:
1 Green Fee = 1 Express Massage (25') per adult.
2 Green Fee = 1 Aromatherapy Massage (50') or 1 Sport Massage (50') per adult.
3 Green Fees = 1 Aromatherapy Massage (50') and 1 Express Facial (25') per adult.
4 Green Fees = 1 La Cala Facial (80') and 1 Back and Neck Massage (40') per adult.
6 Green Fees => For Ladies: 1 Instant Comfort (180') which includes La Cala's Purifying Facial, Aromatherapy Massage, and The Signature Manicure & Pedicure Duo packed together. Also 1 Floatation Session (25') included. => For Gentlemen: 1 Gentlemen Facial (50'), 1 Sport Massage (50'), 1 Floatation Session (25') and 1 Men's Manicure (40').
Dinner Special:
Book 3 or more dinners and the price per dinner will be: - €22 for the 3-course set Menu (excluding drinks) - €34 for the Half-Board a la Carte Menu (excluding drinks) This special will be not applicable on the 24th, 25th (lunch) and 31st December. Children will have a 50% discount on the dinners' supplements including the Christmas and the New Year's Dinner. During Christmas and New Year's Eve (not compulsory) there will be not half-board or daily menu available. • Christmas Eve Dinner (24.12.20): €55 per person (net rates, drinks not included) • Christmas Day Lunch (25.12.20): €40 per person (net rates, drinks not included) • New Year's Dinner (31.12.20): €140 Euros per person (net rate). Dinner will include 4 course menu, aperitif, wines, coffee, water and Cava Champagne with dance-music party after dinner
2020 La Cala Golf Packages:
3N B&B+3GF+SPA: from 328€ pp
4N B&B+4GF+SPA from 478€ per person sharing a double room
5N B&B+3GF+SPA from 505€ per person sharing a double room
5N B&B+5GF+SPA from 628€ per person sharing a double room
7N B&B+3GF +SPA from 622€ per person sharing a double room
7N B&B+5GF +SPA from 744€ per person sharing a double room
7N B&B+Unlimited Golf +SPA from 898€ pp
Unlimited Golf: The second round must be booked on the same day once the 1st round has been completed. Replay offer: Price for a 2nd round played on the same day. A second round of 18 holes on the same day will be reserved, subject to availability, providing a time gap of at least 5 ½ hours between tee times
Supplements:
=>Supplement for single use (not valid for the Junior Suite): 54€ per night
=>3 Course set Menu (excluding drinks): 26.50€ per day
=>Half Board a la carte (excluding drinks): 42€ per day
Before using google maps you must go to Google maps api console and get an api key. After you do, please proceed to Appearance -> Theme options -> Configuration settings and enter your key in the field labeled "Google maps api key"
Nearby Golf courses
From North to South:
Malaga Golf : 37 km (approx. 33 min.  by car)
Golf Torrequebrada: 33 km (approx. 33 min.  by car)
Santana: 6 km (approx. 12 min.  by car)
El Chaparall 11.5 km (approx. 20 min.  by car)
Santa Maria Golf Club Marbella: 11 km (approx. 20 min.  by car)
Marbella Golf & Country Club: 22 km (approx. 22 min.  by car)
Santa Clara Golf Marbella: 21 km (approx. 22 min.  by car)
Golf Rio Real Village: 24 km (approx. 24 min.  by car)
Aloha Hill Club Golf: 31 km (approx. 37 min.  by car)
Los Naranjos: 30.5 km (approx. 35 min.  by car)
La Quinta Golf & Country Club: 37 km (approx. 40 min.  by car)
Guadalmina North+South: 36 km (approx. 40 min.  by car)
El Paraiso: 40 km (approx. 40 min.  by car)
Flamings + Alferini + : 40.5 km (approx. 41 min.  by car)
Los Arqueros Golf & Country Club: 39 km (approx. 41 min.  by car)
Atalaya Golf & Country Club: 39 km (approx. 40 min.  by car)
Estepona Golf: 59 km (approx. 52 min.  by car)
Valderrama/ San Roque / La Reserva: 80 km (approx. 1hr. by car)
